Gordon Brown is chairman of the UN's Education Cannot Wait fund and was UK prime minister between 2007 and 2010
The Guardian
12 Feb 2023
As a child, Ramzan's fight for an education almost cost her her life. Worldwide, there are 222 million children out of school who urgently need our help
Shazia Ramzan has spent most of her young life fighting for her right – and the right of all girls – to go to school. In 2012, at the age of 14, sitting alongside her friend Malala Yousafzai on a bus that was going from school to her home, in the Swat valley in the north of Pakistan, she was shot at by an extremist intent on stopping girls from getting an education. She suffered injuries from which she, Malala and their friend Kainat took months to recover.
Now completing a nursing degree at Edinburgh University, and preparing to start her own nurses' training school in Pakistan, Shazia almost always has the needs of girls in her home area in her thoughts. In her time between classes, she is raising funds for Pakistani charities that are quietly but effectively helping Afghan girls who have been losing out on their education since the Taliban shut them out of the country's secondary schools.
There are 5 million girls in Afghanistan who are currently out of school, and they urgently need our support. Many have risked everything by demonstrating in the streets of Kabul. While sooner or later the regime will find that they cannot forever oppress brave women who have known what it is like to be free, for now the young protesters face arrest and torture.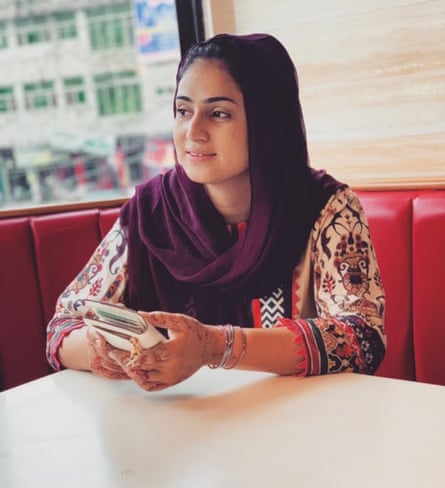 Theirs is an untold story of courage and resilience. Girls in Afghanistan are also at risk of punishment beatings if they attend underground schools run by their parents and teachers. Many more are fleeing across the border into exile in Pakistan in the hope of an education.
But, sadly, those who have crossed the border are joining Pakistan's ever-lengthening queue for schooling that is already 23 million children long. This is not just because of the country's recent floods, which have closed 27,000 schools, but because of Pakistan's long-term failure to invest in girls' education.
Step back and the picture becomes even graver: these girls are only a fraction of the world's 222 million crisis-affected children who are in dire need of educational support. Of them, 78.2 million, including 42 million girls, do not go to school at all, while the others are suffering so many disruptions in their education that they fail to acquire even the most basic literacy and numeracy skills.
Their numbers, so large that they already exceed the combined populations of Germany, France and Britain, are rising every year. More than 100 million people are refugees or internally displaced because of conflicts and civil wars, from Ukraine and Myanmar to the Democratic Republic of the Congo, Sudan, Ethiopia and Somalia.
A large number of children today, though, are exiled from their homes not because of war but because they are the victims of droughts, floods and other climate-induced disasters, or of natural disasters. In Turkey and Syria the dead are still being counted, but we must also address the urgent needs of the living, all those forcibly displaced by a 7.8-magnitude earthquake from which it will take years to recover. Even if we manage to feed, shelter and treat the victims, there will be little cash left over to provide temporary schooling, unless we do better than in the past; the child victims of the earthquake could spend years excluded from education.
In Turkey and Syria, as elsewhere, it will be girls who will suffer most: they are 35% more likely to be out of school than their male contemporaries, according to data from Unesco. And we have been warned to expect that by 2030 many of them – an additional 10 million girls – will have been forced into child marriages, the number of girl brides rising yet again after years when forced marriage was on the decline.
Children should not have to wait for wars to end, or for the effects of natural disasters to subside, for the opportunity to learn and thrive. It is to finance the education of the forgotten 222 million that Education Cannot Wait (ECW), which I chair, was created in 2017. Its replenishment conference will take place in Geneva this week in the presence of Andrew Mitchell and other international development ministers from all over the world.
Seeking to bridge the divide between humanitarian aid, only 2% of which was spent on education, and development aid, which always comes too late to deal with refugee crises, ECW is asking donors for $1.5bn to support its new strategic plan. Initiatives that will prevent child labour, early marriage and trafficking include the provision of safe schools in countries where Boko Haram still abduct girls from their classrooms; the expansion of online learning; and of double-shift schools that, piloted in Lebanon, use school buildings more effectively by teaching local children English and French in the morning and Syrian refugee children Arabic in the afternoon.
We know from unspeakable recent tragedies that hope dies when food convoys and rescue workers cannot get through to besieged towns, and when flimsy boats carrying refugees capsize at sea. Hope also dies when children are locked out of education and denied the chance to plan and prepare for their future. At the age of 11, 12 and 13, young people should be optimistic and excited about great opportunities that lie ahead, but I cannot forget hearing from charity workers in a refugee camp in Moria, Greece, who had discovered three refugees in their early teens so desolate that they were planning a joint suicide. For them, behind barbed wire in an insanitary camp with no schooling and little else, there was only the bleakness of despair.
But hope can come alive, even in the harshest and least promising places in the world, if we offer children the chance of an education. It is the one way to honour the international community's as yet unredeemed promise set out in sustainable development goal 4 – to be the first generation in history where every single boy and girl, stateless or not, goes to school. As Shazia's work of mercy reminds us, it is also a moral obligation that we owe to the next generation. Instead of developing some of the potential of only some children in some parts of the world, we should be developing the potential of every child everywhere.