February 10, 2023
Welcome to The Azadi Briefing, a new RFE/RL newsletter that unpacks the key issues in Afghanistan. I'm Abubakar Siddique, a senior correspondent at RFE/RL's Radio Azadi. Here's what I've been tracking and what I'm keeping an eye on in the days ahead.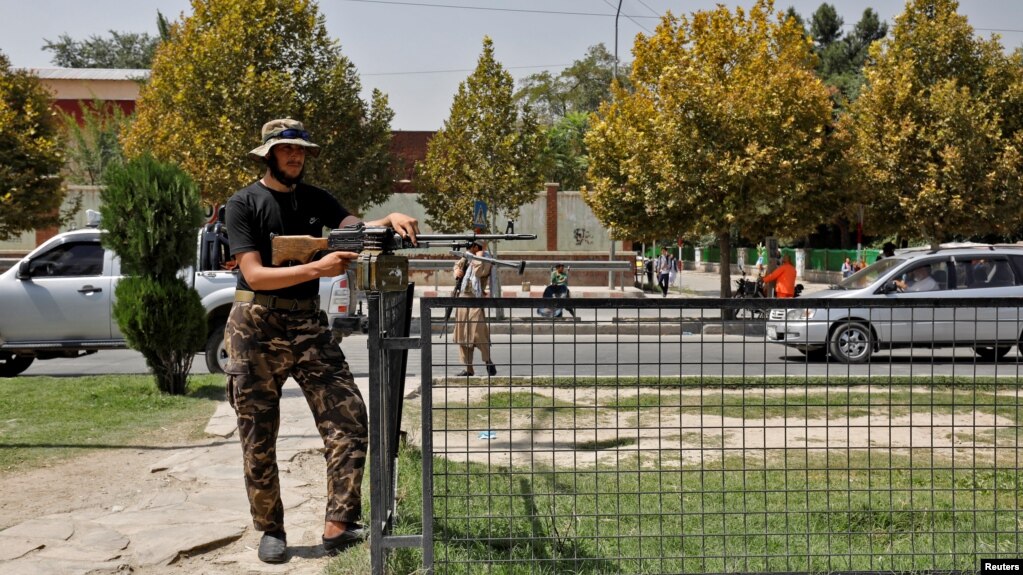 The Key Issue
Taliban-ruled Afghanistan has witnessed a diplomatic exodus in recent weeks.
Saudi Arabia closed its embassy in Kabul and evacuated its staff on February 2. The Taliban claimed the departure was temporary. But sources told Reuters that the Saudi mission had relocated to neighboring Pakistan due to security reasons.
Reports have also surfaced about the United Arab Emirates (U.A.E.) closing its mission in the Afghan capital.
Saudi Arabia and the U.A.E., historical allies of the Taliban, were among only a handful of countries that kept their embassies open after the Taliban seized power in August 2021. The others included Iran, China, Russia, India, and Turkey.
The recent departure of foreign diplomats and embassy staff from Afghanistan appears to be in response to heightened fears over possible attacks by Islamic State-Khorasan (IS-K), a rival of the Taliban. The extremist group has targeted the Russian and Pakistani embassies in Kabul in recent months and threatened other missions.
Why It's Important: The exodus is likely to further isolate the Taliban's unrecognized government, which has been hit by international sanctions.
By attacking or threatening foreign missions in Afghanistan, IS-K militants appear to be trying to undermine the Taliban's ties with its key foreign backers and scuttle efforts by the Kabul authorities to attract international trade and investment.
Following IS-K's attack on a Chinese-owned hotel in Kabul in December, Beijing advised its citizens to leave Afghanistan as soon as possible.
What's Next: More countries could close their embassies or cut their staff in Afghanistan due to security threats. That also applies to the United Nations and foreign NGOs who have staff in the country.
More departures would be a blow not only to the Taliban's attempts to gain international recognition, but international efforts to ease the devastating humanitarian crisis that has gripped Afghanistan.
The Week's Best Stories
Afghan university professor Ismail Mashal made headlines in December when he ripped up his degrees on live TV to protest the Taliban's ban on female education. He followed that up by walking around Kabul and donating books to girls and women. On February 2, Mashal's challenge to the Taliban authorities landed him in prison after he was arrested.
Mahbouba Seraj, an Afghan women's rights activist, has been shortlisted for the Nobel Peace Prize. Even as many activists fled Afghanistan after the Taliban takeover, Siraj remained in Kabul to operate a network of women's shelters. Seraj told Radio Azadi that winning the prize would be a "great honor for me and for Afghanistan."
What To Keep An Eye On
The Taliban said on February 8 that at least 100 Afghan nationals had been killed or injured in the recent earthquakes in Turkey and Syria.
Members of the Afghan community in Turkey have said the death toll is likely much higher. More than 70,000 Afghans are estimated to live in areas in southern Turkey affected by the earthquakes.
In total, more than 22,000 people have died in the February 6 earthquakes.
Why It's Important: Turkey is home to about 3.8 million refugees, including more than 300,000 Afghans. Some of them fled to Turkey following the Taliban takeover.
Ankara has not afforded many Afghans asylum or refugee status. Instead, they have been placed under a "temporary protection regime" that puts them in a position to be resettled to a third country or be deported.
That status could complicate or prevent Afghans affected by the earthquake in Turkey from accessing life-saving humanitarian aid.
If you enjoyed this briefing and don't want to miss the next edition, subscribe here. It will be sent to your inbox every Friday.