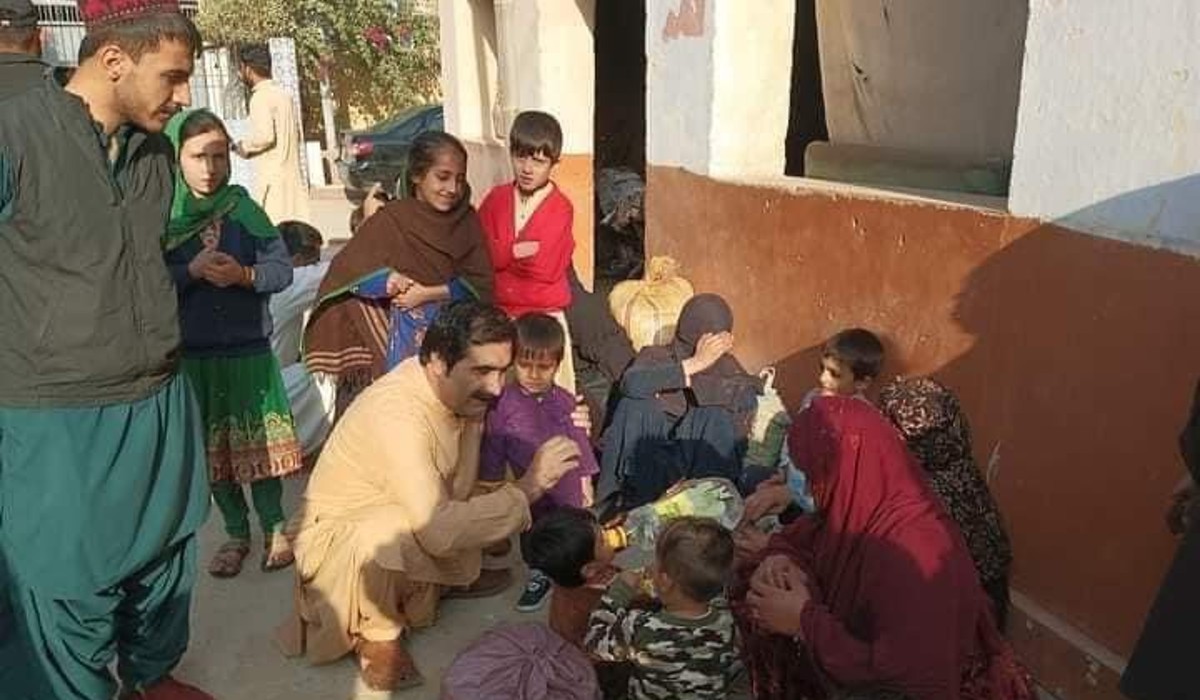 Pakistan on Saturday released another batch of Afghan nationals who were thrown into Pakistani prisons in recent months.
The Taliban-run embassy in Islamabad said that 524 people, including 54 women and 97 children, have been released from Pakistani prisons.
The embassy added that the body of a Faryab resident, who died in a Pakistan jail last month, has been repatriated.
Refugees from Afghanistan have meanwhile voiced concern of the mistreatment of refugees by Pakistani police.
Zohra Wahidi Akhtari stated that the situation of refugees in Pakistan is alarming. "Immigrants are denied access to many services and live in fear. They are not allowed to work and their families are in a bad financial situation," she added.
She said that Pakistan police treat refugees from Afghanistan very badly which is a violation of immigration laws.
A number of asylum seekers who sought refuge in Pakistan following the return of the Taliban to power stated that one of their biggest problems is their visas have expired.
Zabihullah, who worked for foreign institutions in Afghanistan, fled to Pakistan after the Taliban came into power in 2021.
"My documents have expired and I am in a bad situation. I don't have a work permit. We are being chased by police, we can't go to Afghanistan either. We ask the international organizations for migration to pay attention to the situation of Afghan refugees and put pressure on the government of Pakistan to stop harassing refugees," he said.
A number of other asylum seekers also claimed that they were denied access to all public services including work, education, and health services in Pakistan.
Najibullah Ziyaee, an refugee who resides in Pakistan along with his family, said that they have no access to public services and that restrictions on migrants are increasing every day.
"We are fed up with life; Because there are so many problems that I don't know which one I should raise. When we get sick, we don't have access to a hospital. We are also not allowed to work. In Afghanistan, we could have been killed, and here [in Pakistan] we would die of hunger too," he said.