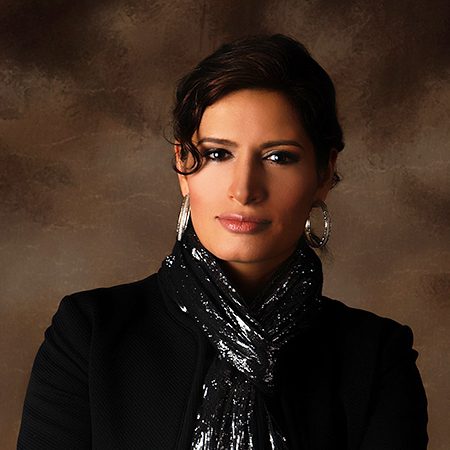 Program Director Shukria Dellawar, who was born in Afghanistan, is a peace and security expert, human rights advocate and gender specialist. She has worked in various capacities to maintain focus on peace-building efforts in Afghanistan. She is the policy director for the Afghanistan Peace Campaign and the legislative representative for the Prevention of Violent Conflict with the Friends Committee on National Legislation (FCNL). 
As Coordinator of the Prevention and Protection Working Group (PPWG), a coalition of 250 human rights, religious, humanitarian, anti-genocide and peace organizations, she works to prevent violent conflict. PPWG was instrumental in passing the Elie Wiesel Genocide and Atrocities Prevention Act and the Global Fragility Act – two ground-breaking legislative initiatives that advance global peacebuilding and conflict prevention.
She has worked in the development sector on women's empowerment and in the defense sector as a political analyst and cultural adviser, testifying before Congress as a subject matter expert in multiple briefings. She has led several fact-finding missions to Afghanistan and represented the Center for International Policy as a Senior Fellow (CIP) for 7 years.
 Ms. Dellawar also serves as an adviser to Thought Partnerships, an organization dedicated to advancing nonviolent, just, and inclusive societies. 
Shukria holds B.A. and M.S. degrees from George Mason University's School of Conflict Analysis & Resolution, and is fluent in English, Dari, Pashto, and Urdu/Hindi. She is the author of a chapter in Afghanistan in Times of Crises (on the role of women in the country's reconstruction) and has published a book of poems, The Conversation. Ms. Dellawar's opinion editorials have been published in leading U.S. newspapers and she has been interviewed by many western news networks as an expert on Afghanistan.
Shukria Dellawar